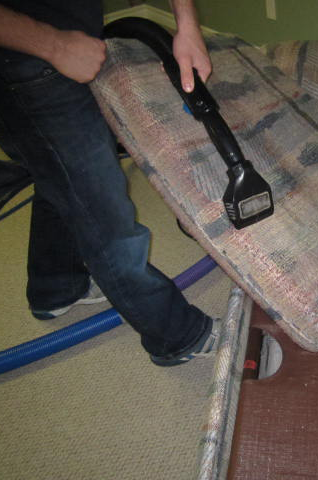 Upholstery Cleaning
Don't toss your favorite sofa just because it's lost its luster over time. The expert technicians at Nuclean Steam Clean offer a thorough upholstery cleaning service that can restore your favorite chair or sofa to its original luster. Getting your upholstery professionally cleaned can even extend the life of your furniture.
Upholstery Cleaning Process
Whether your upholstered furniture is natural or synthetic, our furniture cleaning can help revive and extend the life of your sofa or loveseat. We use a pH balanced pre-conditioner to loosen soil and dirt to produce the best results.
Allergy Benefits
At Nuclean Steam Clean we know a clean home is a healthy home. Your upholstered furniture traps and collects dirt and grit over time which can aggravate allergies.
Our technicians use our heavy duty truck-mount vacuum system to remove allergens, pollen, dust mites and dirt from your upholstery.